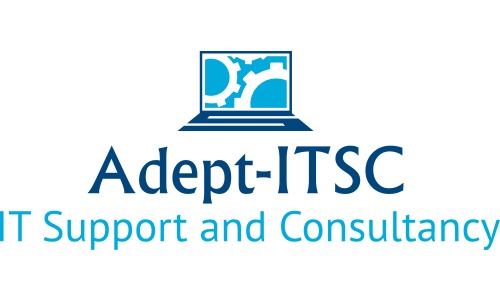 Coming soon a new business that will provide all your PC and IT needs whether you are a private individual or a business in Beds, Herts or Bucks.
Aim:
To save you time and money by ensuring that your IT equipment and software meets your needs, automating tasks by the use of spreadsheets, databases and mailing lists to save your time and improve accuracy and providing good business and IT advice.
PC Support:


Need a new PC and confused by jargon or just want to extend the life of the PCs' that you have then we can give you friendly advice or assist you in purchasing a new PC or upgrading the ones that you already have.
We can help with setting up broadband, email, wireless networks and printers.
PC running slow then we can check it for viruses, clean it up and give it a health check.
Not for everybody, but if you have a computer that you want to extend the life of then we can install Linux on it for you and show you how to use it. Linux is a free alternative to Microsoft windows, it can be a bit quirky, but it is getting more like Windows XP and for email, web browsing and the occasional letter it can be a low cost means of getting a few more years out of that old computer.
Microsoft will no longer be supporting XP from April 2014, if you don't like Windows7 or Windows8 then Linux maybe a viable alternative; please contact us if you would like a demostration of Linux.

We are happy to supply telephone support and if necessary can connect to your PC remotely or visit yoyr home or business.

IT support and consultancy:
We can advise you on best practise, both IT and business.
We can assist with all aspects of your IT requirements from PC and network security to remote access of PCs or security cameras.
We can review your IT requirements and advise on how they can be improved.
Save time and improve accuracy using databases, spreadsheets or scripts to automate processes.
Need advise on new business practises or legislation then we can assist you.
Broadband slow or keeps dropping out then we can assist you by talking to your suppliers and ensuring that they are doing everything possible to resolve the issues. Due to our technical knowledge we can escalate incidents and request alternative solutions.
Heard of the cloud and not sure if it's for you or maybe you've not heard of the cloud and it is something that might benefit you? Then we can demostrate it to you and advise you if it would be of benefit.
We don't do website design, but we can advise on best practise and project manage your website design as we have access to top class website designers.
Important:
All customers are important to us whether you are a private individual with a single PC or a business with 15 PC, so please contact us to discuss any requirements you may have.